Award-Winning Greetings Designed To Brighten Your Day
We. Love. Cards. We believe they have the power to make people feel good – whether that's by sending some birthday wishes, welcoming a new baby to the world or by giving someone a hug when they need it the most, so we've made it our mission to make the world a brighter place with each and every card we design.
DESIGNED TO BRIGHTEN YOUR DAY
Designed by a collection of talented illustrators from around the world, then printed in the UK with the finest printing technology onto FSC certified board.
MORE ABOUT US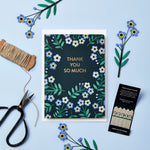 Become a stockist
If you're like to become a 'Stormy Stockist' then we'd love to hear from you!
It's easy to set up an account and order online with us. Plus we offer low minimum orders, carriage paid options, speedy delivery and bespoke packaging options to suit you and your store.
BECOME A STOCKIST